walking-dead.jpg.750x400_q85_box-0,0,1500,800_crop_detail.jpg
"There is no place in our fandom for hateful discrimination or wilful ignorance"
The Walking Dead team have sent a loud and clear message to viewers "uncomfortable" with LGBTQ on-screen representation.

Other shows, please take note!
Prompted by backlash to a recent same-sex relationship storyline on The Walking Dead: World Beyond, a rep addressed the issue on the show's official Twitter account this week.
"Be more accepting"

The tweet reads: "Hi, hello. If LGBTQ+ characters on television (or anywhere) make you uncomfortable or angry, please unfollow us.
"While we also encourage you to look within and be more accepting, know that there is no place in our fandom for hateful discrimination or willful ignorance. Thank you. [Sic]."
Jelani Alladin and former Attitude cover star Nico Tortorella play a same-sex couple on The Walking Dead spin-off show in question, which debuted last year.
The tweet follows comments from Alladin about his on-screen relationship on the Talk Dead To Me podcast this week.

"It's too men who happen to be in love," he said. "There was no kind of need to explain anything further and I love that The Walking Dead is kind of putting that forward, that LGBTQ relationships are nothing different than any other kind of relationship.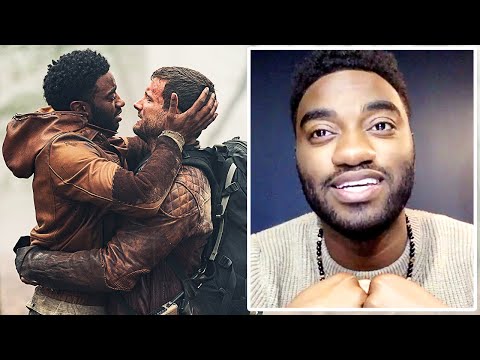 "They have the same struggles, they have the same complexities, they get mad at each other, they love each other just as hard."
"Never watched the show, but totally uncalled for"

The interview prompted a range of negative responses. One person said: "Looks kinda forced really" while another added "exactly why I ain't gonna watch this."

Said a third: "I don't like how every character simply HAS TO HAVE A LOVE INTEREST. oh we can't find a character for you, screw it you're gay with this guy. just stop. it's so fake just for added emotional drama."

A fourth bright spark said: "Never watched the show. But totally uncalled for. Stop making everyone GAY! Stop forcing your agenda onto people."

A fifth said: "Can't enjoy male gay TV show characters I'm sorry man I can't do it..."

Size:
https://attitude.co.uk/article/the-w..._Wzmx3eLrv_5vQ